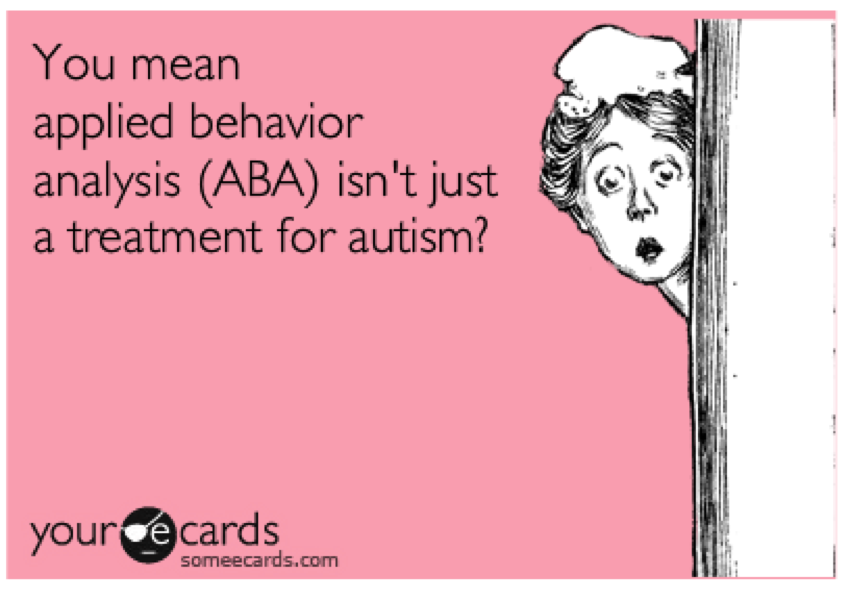 The most influential and widely cited review of the literature regarding efficacy of treatments for Autism is the National Research Council's book Educating Children with Autism (2001) which concluded that ABA was the best research supported and most effective treatment for the main characteristics of Autism.
Yes, ABA is an effective treatment for Autism, but it is also a very effective treatment for children who engage in challenging behaviors or have other developmental or intellectual disabilities. ABA is also great for language acquisition, educational goals, children with developmental delays or speech/language delays. ABA has helped children with a variety of challenging behaviors such as self injury, frequent or high intensity meltdowns, physical aggression, challenges with peers and social situations, elopement or wandering, difficulties with leisure skills, deficits or difficulties with daily living skills/hygiene, etc!
Interestingly enough, ABA is also used in fields outside of special needs/education. ABA is being studied and used in organizational settings (industries, factories, work place environments), environmental initiatives (decrease littering behaviors!), psychotherapy, substance abuse, sports, health and exercise, gerontology,…the list goes on!
If you're not sure if ABA is appropriate for your child, always ASK for a consultation!
~ Elizabeth Gagliardi, MSSW, BCBA owner and behavior analyst for ABA Interventions.